The Gospel Station
A network of ministries that provide Gospel Radio, Concerts, Ministry, Missions and Media.

They provide an online stream of their music, available on most devices that have an internet connection. They have mobile apps for Android and Apple. The Gospel Station headquarters is in Ada Oklahoma.
Our World Mission Team travels around the world telling people about Jesus Christ! Over the past 15 years, we've seen over 810,000 people come to know Jesus Christ as their personal Lord & Savior! If you would like to go on a Mission Trip, please see Mike or Jan Russell, or Daniel Ingle!
UV Youth
Union Valley Youth, for 7th grade through college age, meets Sundays at 10am, and Wednesdays at 6:30pm. A few of their activities include basketball, game, movie, video game, & pizza nights, camps, concert trips, & more! Plus we dig deep in God's word.
The Great Passion Play in Eureka Springs, Arkansas is "America's #1 Attended Outdoor Drama" according to the Institute of Outdoor Theatre and Drama of East Carolina University at Greenville. Eureka Springs is just the place to relive The Greatest Story Ever Told! The Play at 8:30pm is not the only thing to see and do though. The Christ of the Ozarks, the Holy Land Tour, Moses Tabernacle in the Wilderness, a section of the Berlin Wall, the Church in the Grove, the Bible Museum, and the Sacred Arts Museum are also on the grounds!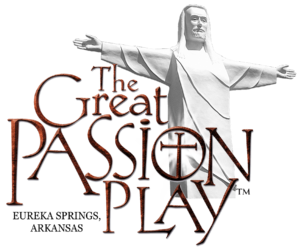 Union Valley's own Southern SONlight is a Southern Gospel group with many original songs, plus the Gospel favorites you all know and love.
They have sung all across Oklahoma and surrounding states for many years at churches of all denominations, and at numerous community events.
The Russell's are a Southern Gospel group that travels extensively throughout the US and Internationally, sharing the Gospel of Jesus Christ. They sing at our church frequently!